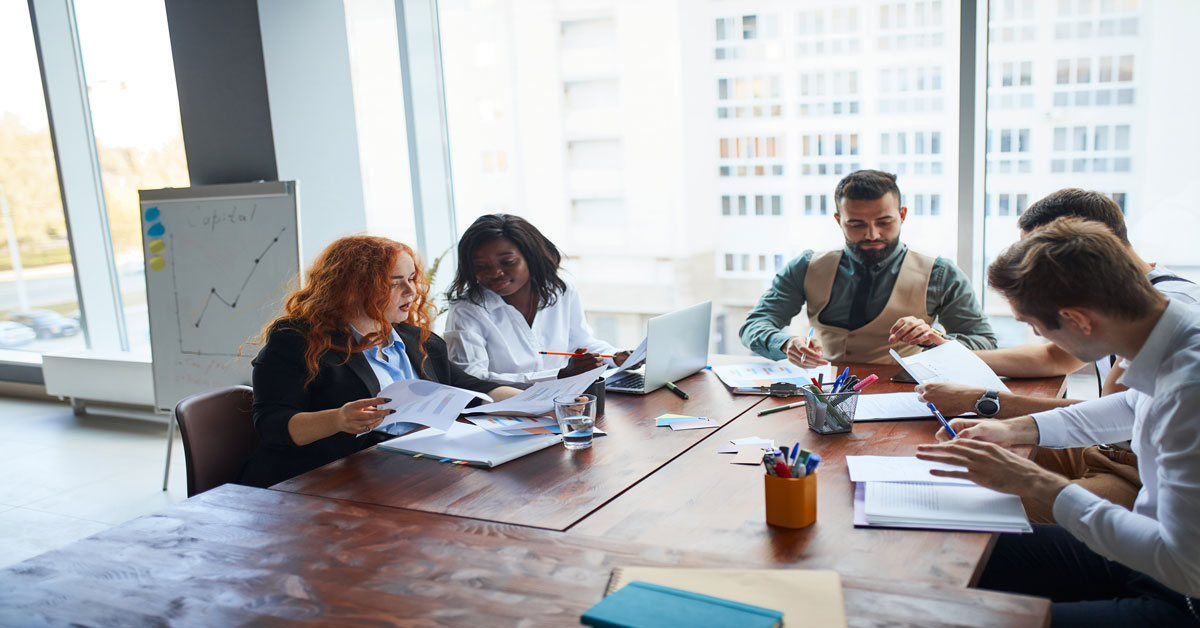 Startup Marketing Tips for New Entrepreneurs
So, you've just entered the world of entrepreneurship and saw the tight competition at its finest. As a startup, you may not have the resources of a giant company. You run the business, but you're also in charge of everything else, from accounting, inventory, selling, and customer service. Since most startups also don't have a generous budget for marketing, they also tend to look for low-cost yet effective marketing tactics that will propel their businesses forward.
Every new entrepreneur comes to a point when he wants to explore and maximize all the best digital marketing tips the modern world has to offer. It's an eye-opening moment for you as the business owner because you get to see first-hand the struggles and rewards of startup marketing. You need to be innovative, creative, and unique. You might not have that much money to spend, but it shouldn't stop you from creating a successful endeavor.
So, if you want to bring your startup business to the next level but find your budget a little restricting and conservative, here are the top marketing tips for small businesses that you should consider.
Marketing Tips For Entrepreneurs
Be clear of what your business stands for
Every new business needs to be clear about what their brand stands for. Having a solid brand from the very start allows your customers to see what you're all about. Consistency is essential so that your brand is perceived as the way across the board. Without a solid and consistent brand, potential customers would write you off as a run-of-the-mill business. Strive to achieve branding that resonates with credibility and trustworthiness.
Identify your target market
Who does your business serve? Are they working professionals? Are they athletes? Are they health-conscious moms? While you want to spread the word out about your business to a broader audience, you first need to define who will most benefit from it. If you're marketing a shampoo product for kids, you're better off reaching out to moms than athletes or senior citizens.
Conducting market analysis is essential before your business takes off. That way, you'll know who you're supposed to be reaching out to so you can customize your marketing strategies in a way that they'll relate to your message. You have to know who your target audience is (gender, age, location) and what their personalities and buying behaviors are. By having these data, you can fine-tune your marketing strategy so that your target audience is compelled to take a look at what you have to offer.
Set up success metrics
How do you know if you're on track to success? By setting up success metrics. Success metrics give you measurable data, so you know if you're doing things right. And since you're most likely dealing with a stringent budget, you have to emphasize every dollar you spend on marketing and make it account.
So, setting up success metrics will help you craft a solid and clear marketing plan. Does it mean achieving a certain amount of sales each month? Acquiring a specific number of leads each week? Does it mean getting a particular amount of traffic? It's also important to note that not all success benchmarks are anchored to sales and money. When you're just starting, it's often more important to focus on getting more leads, subscriptions, and traffic because this is where the potential sales will come from.
Be where your market is
It's hopeless to perform a marketing campaign at the wrong venues because your products/services won't get noticed by the right people. That's why it's essential to know your target audience from the very start so you can identify the best places to market.
For instance, if you're in the fashion, beauty, and home improvement industries, you'll find most of your target audience in visual-based platforms like Pinterest and Instagram. Meanwhile, if you're a fitness instructor looking to increase subscriptions and acquire new students, you're better off marketing on YouTube.
Also, being on the right channels allows you to connect with your audience. And audience engagement can't be stated enough since it helps build rapport and trust as well as improve your branding.
Emphasize the benefits
Many new entrepreneurs are so excited to make their first sale that they spend much of their effort hard-selling their products/services. But most of them end up failing because they aren't appealing to their audience's emotions and buying personas.
Selling is all about differentiating yourself. If everybody's selling the same kind of bag, you need to know how to make your bags stand out. Do they fulfill a need? Do they solve your target market's audience? Simply put, you need to answer this question "what is it that makes your bag better than that of competition?" If your marketing message makes it clear why your product/service is beneficial, then you're doing it right.
Marketing Strategies for Startups
So already have a novel idea, and you're ready to launch your business. You're excited about your brand taking off. Now, you have to figure out how to connect your business to potential customers. That gap that you have to fill makes up your marketing strategy.
The goal of marketing is to expose your brand to the broader audience and capture the interest of your target market. You want to make your brand memorable so that your market is enticed to check out on you. Once they've shown interest, you want to hook them up further so that they sign up, subscribe, or make a purchase (whatever it is that you want them to do).
But that's not enough. You want to keep them coming back to you, so you need to keep your audience in the loop. You want to inform them of ongoing promotions, discounts, and exclusive offers so that they keep doing business with you. You want your audience to trust your brand so that when they go to the store, they head over to your aisle right away without even looking at the competition.
So, as you can see, marketing is an ongoing effort, and your marketing strategy has a tall order to fill. If you haven't quite figured out what may work for you, here are the top marketing tactics you can consider.
1.  Guerilla marketing
Guerilla marketing is a type of marketing strategy wherein you use the element of surprise to market your products/services. Unlike traditional marketing, guerilla marketing relies heavily on capturing the target audience's emotions, and in the process, get them hooked up to your brand.
Guerilla marketing is an excellent form of marketing tactics for small businesses because it uses human psychology in promoting your brand. The best guerilla marketing tactics for small businesses don't have the biggest budgets, but they know how to manipulate buying behavior, often through shocking and surprising means.
Types of guerilla marketing
Graffiti – making art on the wall can be a great way to promote your brand. Whether that's a mural, stencil, or reverse graffiti, huge eye-catching artwork never fails to intrigue a lot of people.
Event ambush – this type of guerilla marketing takes advantage of a massive crowd during an event to promote the brand, service, or product in a catchy way. A flash mob is one of the best examples of event ambush guerilla marketing.
Stealth/undercover marketing – otherwise known as buzz marketing, stealth, or undercover marketing aims to promote the product/service on a person-to-person basis. This marketing tactic was made popular by Sony Ericsson when it hired 10 actors to pose as tourists, and asking people to take pictures through the phone's built-in camera feature. The strategy educates and excites consumers in an innovative way, therefore creating a buzz around the product or service.
Tissue pack marketing – this strategy was first popularized in Japan, wherein marketers hand over tissues along with the brand's advertisement. As most people are less likely to refuse free stuff, such as a tissue, this strategy works almost every time.
Ambient marketing – this is when you use a location or environment for advertising your product/service. It aims to catch the customers' attention in a unique way, such as placing oversized objects in strategic locations or creatively making use of vehicles to promote the brand's marketing message.
Astroturfing – this is the process of promoting your products/services by way of getting other people to advertise them for you. It often takes the form of a blogger giving an "unbiased" review of your product or having multiple social media accounts that aim to promote your brand. Advertisements are often done subtly. Companies that commission these advertisers do not reveal their association with each other.
2. Content marketing
Content marketing is an essential, non-negotiable aspect of your overall digital marketing campaign. At its very core, content marketing is all about creating and publishing quality content that generates long-term results. Everything that you ever do in your marketing strategy, whether you're publishing social media posts, sending out emails, or creating the perfect local listing, need to have the best content.
The key to creating a successful content marketing campaign is defining who your target audience is, what problems they face, and how your product/service may solve their problems and meet their needs. Content marketing is essential in building trust, authority, credibility, and image towards your audience.
Content marketing tips for startups
Before you go ahead and start writing content, you need to follow some essential content marketing tips for small businesses. If appropriately implemented, the results of your content marketing efforts will give you enormous payoffs in the future.
Understand your market – create relevant, relatable, and useful content for your audience. You can look at your analytics data or conduct polls and surveys to get a feel of what your audience needs. Then, start creating content around those needs. If you're serving what your audience needs, they're likely to stick around and become willing customers.
Don't oversell in your content – it's understandable that you'd want to pitch your products/services in your content, but doing so can quickly kill your audience's interest. Your content must first serve your audience's needs, and selling must only be a secondary priority. After all, the goal of content marketing is to build a strong and pleasant relationship with your audience. Don't make your content appear as if you're urging them to take money from their wallets.
Optimize your content – optimization is essential in making your content easy to find on the web. You need to use SEO so that when people search for something related to your industry or niche, your website appears on the first page results. And the higher your position in the search results, the better it is for your marketing campaign. Find out the best keywords to use for your website and optimize every content or blog post with the appropriate keywords, as well.
Share your content – you also need to get your content around proactively, so it gets more exposure and reaches the right audience. There are plenty of ways to share your content without spending a lot. You can schedule sharing on social media through apps like Buffer and Hootsuite. Additionally, you can encourage further sharing by getting your audience to participate in your contests or giveaways.
Digital marketing tips for small businesses may evolve from time to time, but will always remain is that people will always crave for high-quality and relevant content. As they say, "content is king," and if you serve your audience royalty, they will remain faithful to your brand.
3. Social media marketing
Another one of the great marketing tips for businesses is leveraging the use of social media. Social media is free and easy to join. Importantly, most, if not all, of your target audience is probably on social media. So, if your business does not have a social media presence yet, you'll undoubtedly lag behind the competition.
Here are the top social media marketing tips for small businesses that you should look into:
Find the best platform – social media networks aren't created equal. By understanding your audience's buyer personas, you'll most likely figure out which social media platform is fit to use for your marketing campaign. If you're starting out, focus on one or two platforms first, and master your marketing strategy there. You may eventually branch out to other social media platforms when you've established a solid presence in the first one or two platforms.
Set realistic, measurable goals – another one of the most important social media marketing tips for startups is setting realistic and measurable goals. You need to clearly define what you expect to achieve in using social media as a marketing vehicle. Do you want to increase your followers? Do you want to get more shares and likes? Are you looking for more audience engagement? If you know what you want, you'll also learn to fine-tune your strategy to achieve those goals.
Strike a balance – your followers are humans, and it does your brand no good if you inject your social media accounts with salesy content daily. Before you know it, those self-promoting posts will kill every inch of your marketing effort. You have to understand that your followers need content that they can relate with, so balance your posts with some that sell, and some that hit home with human emotions.
Incorporate visuals – the vision is a powerful sense, and you can use this to your advantage as you're promoting your brand on social media. Fortunately, social media is such a flexible platform wherein you can incorporate text with media, whether that's a video, image, infographic or GIF. Take this feature to your advantage and use relevant, appealing, and high-quality visuals in your messages. With the right image, you'll encourage more interactions, set the right tone for your brand, and you'll stand out from the competition.
Take interest with your audience – interacting with your audience gives your brand a human side. The audience sees that they aren't just following a logo or a brand name, but also a business that cares about them. Make an effort to engage with your audience, whether giving them a quick thanks, commenting on their posts, or answering their questions. People appreciate it when a business feels accessible and approachable on social media.
4. Facebook advertising
Most startups don't have a generous marketing budget, so small business owners often turn to an effective yet inexpensive way to promote their brands. In this day and age, one of the best marketing tips for small businesses is Facebook advertising, and one of the best aspects of Facebook ads is the fact that you can target your audience to a specific category, whether that's by location, gender, age, and more. Creating Facebook ads doesn't require you to be very technical, as well. You only need to create a catchy headline, come up with a creative ad copy, add a relevant, high-quality image, and then run the ad.
If you're using ads as of the Facebook marketing tips for small businesses, here are the top best practices that you need to keep in mind:
Narrow down your target audience – in order to create a copy that matches your target market's buying persona, you first need to know who your target audience is. You have to know which customers you want to attract so that your ad is aligned with their personalities and perspectives.
Use emotions to create a stand out copy – coming up with a fun, humorous, even sarcastic copy makes your ad stand out from the competition. Don't settle for an ad that's monotonous, generic, or playing safe.
Direct your audience to a sales funnel – make it easy for people to do business with you by leading them to your landing page or website where you can have better control of the interaction.
Invest in the right image – the image that goes with your ad copy can have a profound impact on your advertising success. Make sure that the image is relevant to the message; it is high-quality and instantly catches the attention of your target market.
Test, measure, and adjust – buying behavior changes over time, so it's essential to know which ad strategy works well with your audience and what doesn't. You need to test your ads out, implement the necessary changes, and measure the improvements. You may not get the perfect ad the first time around, so it helps to have a better understanding of what is effective for you.
5. Email marketing
Email marketing is regarded as one of the foundations of digital marketing. An email is an essential tool in today's digitized world. It is easy to use; it has privacy and can be automated. And while some people have assumed that email marketing has lost its spark with the advent of social media, we are, and we will still use email in our everyday lives. Email marketing remains to be one of the best marketing tactics for small businesses.
Email marketing is the process of "nurturing your leads." It often begins with a "lead magnet" or an offering that your target audience can't resist. The lead magnet is valuable to them, whether it's access to join a free webinar, whitepaper or brochure, or any other content that your audience thinks will solve their problem. Since people want to have that exclusive access to your content, they become willing to share their email addresses.
An email address is a valuable property. It is a tool for communication that allows you to correspond with your recipient in private. In that sense, when you send promotions, announcements to exclusive events, product launches, and other things related to your business, it's as if you're marketing your brand to the recipient one-on-one. That is the reason why email marketing is still as essential as it today as it was before.
Now, you have to know these basic yet essential email marketing tips for new businesses to ensure you're getting the desired results from your email marketing campaign:
Easy sign-up – if you want to grow your email list organically, you must make sign-up as easy as it can be. Put up sign-up boxes in strategic parts of your website, as well as offer a sign-up link in your social media accounts. If people are interested in joining their email list, the best that you can do is make it quick and easy for them.
Be clear with your email content – you have to be clear with what do you want your recipient to do after reading your email. Do you want them to read further, download content, or make a purchase? You need to have a goal with every email you send and make sure that your message aligns appropriately with such a goal.
Segment your list – the people who signed up on your email list aren't the same. They have different interests, demographics, and buying behaviors. By sending a mass email to everyone on your list, you're missing a massive opportunity to market and convert the people who matter. You're more likely to convert your male subscribers if you send them newsletters about a shaving product that you're about to launch; the female population couldn't care less. With segmentation, you'll reach the appropriate group of people with every email you send.
Be consistent – you need to be consistent with your branding, message, tone, and frequency of your emails. By having all these factors consistent across the board, your brand will more likely have a stronger recall among your target audience. Also, sending emails to your list regularly serve as subtle reminders to your target market.
6. Google My Business
As a startup, you may be thirsting to know about marketing for entrepreneurs' concepts and applications for new ventures, particularly if you want to learn about local marketing tips for new business. Well, if you'd like your enterprise to shine in the local arena, then you ought to check out Google My Business
Google My Business or GMB is an essential tool for any new entrepreneur who wants to gain traction on the local market. By optimizing your GMB listing properly, you are pulling significant amounts of traffics and leads without having to spend another dollar on paid advertising.
If you want to learn the trade secrets and the top tips to market your small business, then you should observe the following best practices:
Get reviews from customers – reviews are essential to your listing in that they build trust, not just between you and the customers, but also between customers themselves. Reviews act like word-of-mouth advertising, and they tend to be believable because these are based on real experiences. Encouraging your customers to give your business reviews, and responding to them, helps a great deal in optimizing your GMB listing.
Perfect your business description – the description gives you the space to showcase what your business is all about, but you do have to be mindful not to sound self-promoting. You can tell the audience about your story or mission uniquely and compellingly. Adding relevant search phrases also helps your listing get indexed by Google and attain relevant standing in the search results.
Post-eye-catching photos – the imagery in your listing should be attractive, catchy, and appealing. Beautiful images give your listing a boost that catches the attention of your target audience, ideally showcasing both interior and exterior shots of your business, as well as photos of services and products that you offer
Marketing Tips for Startups: Which Ones Would Work For You?
There's no one-size-fits-all when it comes to marketing, so what works for your competition may not work for you. But by considering the best marketing tips for small businesses above, you should have at least a basic understanding of which strategy holds the best potential for your business. It doesn't even have to be just one strategy. If you can handle two or more, then that would be great. But if you're just getting feet wet in entrepreneurship, then it pays to study all of these entrepreneur marketing tips and focus your efforts on strategies that work best for you.